Professional Sewer Camera Inspection
With the flexibility to cover a range of inspections
including municipal collection systems, residential
plumbing, indoor commercial lines, and lateral lines
from three inches up to eight inches in diameter.
Our camera systems use the latest technology
packaged in a rugged, lightweight, compact profile
made specifically for the harsh conditions related to
sewer lateral inspections.
W
E LOOK AT WHAT YOU DON'T SEE!
Prevent digging up your sewer or drain
pipe!
Adam Baltzer has the "TOY" to look into your future!
Specializing in Lateral Sewer Inspection
Inspection system gives you the flexibility to cover a
range of inspections, including indoor drain lines,
residential plumbing, indoor commercial lines, and
lateral lines up to four inches in diameter.
When you have issues..
If you are experiencing issues with your sewer pipes
and suspect you may have a blockage or leak, the most
reliable and least intrusive method to determine what
is going on is to have a video inspection done using
CCTV camera sewer pipe inspection services.
By using this latest technology, this drain video
inspection equipment allows Baltzer Plumbing and
Heating to locate any problems immediately, by
watching the process as it takes place, as well as
reviewing the video after it's complete.
Pipe damage can be caused by a variety of reasons
including pipe deterioration, tree roots, ground
movement, excess oils, foreign objects, or other issues
that are impossible to see from above ground.
What you need is an experienced sewer line video
inspection company, such as Baltzer Plumbing and
Heating, located in the Annapolis Valley to perform a
video inspection, locate the issue, and provide
you with solutions to your problem.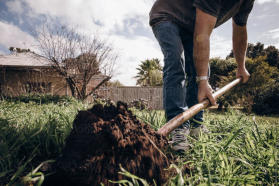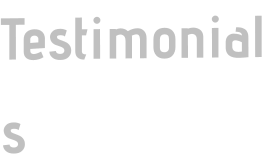 Quality of his work
The difference between hiring a plumber who just
wants to get in and out as quickly as possible; and
hiring a plumber who cares about the quality of his
work, start to finish. Thanks Adam Baltzer
Sean Nickerson

DIY-er
Being rather a DIY'er we thought we could do this small
job our selves, just digging in the floor and re-routing
and replacing the toilet. Until we were warned by my
uncle.
"Get somebody that is insured and licensed, don't be
stupid and think lightly about plumbing".
Was I ever happy that we found Adam before we
created a major disaster! The renovation was a much
larger project than we thought and far more
complicated. But thanks to Adam's willingness to work
with and around our schedules, we now have a
beautiful new master bedroom and a full ensuite in the
basement!
Please call me if you like more information:

902 760
2798

Emergency
We hired Adam Baltzer Plumbing & Heating on an
emergency water line break. He talked us through over
the phone to guide us to the main isolation valve.
After the water was shut down he was at our home
within the hour. He had all the necessary equipment
to pump out the water and repaired the damaged
pipe. Very professional and very reasonable rates.
Thank you so much Adam for your prompt service.
Susan Bedard

Bathroom Reno
Adam Baltzer Plumbing and Heating did a bathroom
renovation for us. He was very professional and we
were happy to have him in our home. High quality
work done at a fair price. Highly recommended.
Don and Leslie Abbey